xlCompare: Tool to compare and merge Excel files
Check Excel worksheets for differences, merge and highlight changes with xl comparator
Find differences on Excel worksheet in:
cell values
formulas
formatting options(background color, text color, font, etc.)
VB projects
Merge two excel files excluding duplicates
Compare two excel files for differences and merge changes from one file to other one. Use bulk merge commands to merge all cells and inserted rows in single click.
Merge multiple excel sheets into one
Consolidate contents of multiple excel files(sheets) into one, excluding existing rows. Optionally highlight inserted rows with color.
Compare worksheets by key columns
Get the best comparison results with primary key columns and rows (table heading) defined on the worksheet
Compare three XLSX\XLSM\CSV files
Use xlCompare as a xlsx diff checker, that offers
3-way comparison
and merge option for excel files. Compare 3 Excel files for differences.
Check your worksheet for unique and updated rows
Fast and efficient xl comparator
xlCompare gives you incredible performance on the large excel files. Having 2 worksheets with millions of rows? xlCompare compares them and gives you best diff report in several seconds.
Compare two Excel files from command line
All commands that are present in the xl comparator are available from the command line. You can compare and merge Excel files in a batch mode.
Find duplicates in Excel files
Remove duplicate rows, remove leading and trailing spaces, split and join columns, convert text to numbers, ... xl comparator gives you 10+ commands to simplify your work with Excel files
Compare VB projects for differences
Process visual basic modules
Process forms and controls in Visual Basic project
15+ years on the market!
xlCompare
is a time-proven xl comparator solution, used on the thousands of computers around the world. We proud every our customer!
Highlight differences on the Excel worksheets
We compare and consolidate all types of excel files:
Accounting and Cashflow Statements
Business Templates
Data Analysis Spreadsheets and Financials Models
Budget, Loan and other Calculators
Invoices and Price lists
To Do lists and Checklists
Application Logs, CSV and Text Files (Tab, Comma, Space and custom delimited)
and more ...
We offer data-specific algorithms, designed for the various types of Excel files
Available in the following languages:
English
German
Chinese
Russian
Diff and Merge Tool for Version Control
Configure xlCompare in any SVN or GIT system using command line mode as an integrated diff viewer tool for Excel documents, CSV and TXT(text) files.
Compare three Excel files
for differences.
What customers say about xlCompare
As a professional Excel/VBA developer, XLCompare has become a fundamental tool in my development process. It works on even the most code-heavy and complex of workbooks, and is something I just couldn't do without.
Very nice your software, the 3 ways blowed my mind out, I did a 2h job in 10 minutes (I looked 5 sec at my screen without moving because I was so surprised).

Olivier Regout
XLCompare has been able to handle our files very well. XLCompare was the only tool I have found able to handle these files at all. And with your company's very fast responses and fixes to the problems that I have identified along the way, we have been very happy with XLCompare and it capabilities.
Robert B.
The best excel comparison software!
I need to compare database reports from my co-workers every day and this tool saves a lot of my time. It compares 2 large workbooks in several seconds. Comparison report is perfect. Data can be easily merged and saved directly in the report. Very useful tool.
Ralph Langley
Companies that trust our software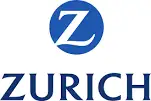 With xlCompare you move your productivity to the highest level. This tool makes excel file comparison easy and quick.
If you value your time, you will make the choice!
Merge multiple Excel files into one
Drop files you are going to merge into xlCompare
Open your Excel files in xlCompare, to start merging you files with
excel diff tool
. This is very simple step. Excel File Compare has a number of commands to open Excel files. We recommend to drop your files into the xlCompare application. This way is the most fast and simple.
Define Primary Keys in your Excel File
Usually this command (merge excel files into one) is applied to excel files with database structure. Like price lists, invoices, various tables stored in the Excel Files. For this type of data Primary Key is a basis. Accurate comparison results are not possible without defined key columns and key rows on the worksheet. Excel File Compare Tool (xlCompare) works flexible with primary keys and accepts complex key that consists of several columns and contains duplicated values.
Use the Merge button on the Home tab
After files are opened and primary keys are defined, excel diff tool has all needed information to consolidated excel files into one. Go to the Home tab on the Ribbon and press the Merge button to merge all different rows and updated cells from the FILE2 into the FILE1 (right to left).
Get your Excel Files merged!
Simplicity is one of the principles of the our
excel diff tool
xlCompare. We would like to give you powerful and
best excel file compare tool
, but it should be as easy to use as possible. The most actions you can do in Excel File Compare are done in a few clicks only.
Merge all sheets into one in Excel file
Open your excel file in the Excel File Compare Tool
We've described how to open excel file in xlCompare tool in the article above. So, just drop your excel file into the xl comparator (xlCompare) window.
Check the Primary Keys
Normally this step is optional. xlCompare has a number of algorithms to define the primary keys in your excel file. In most cases you need to look into them only. However, if you have a complex data, or ID column is missed and primary key consists of the several columns - you may need to edit them using the Right Click Menu.
Open Merge Excel Sheets Wizard
Merge command on the Home tab on Ribbon opens Merge Excel Worksheets Wizard, if you have only one workbook opened in the excel file compare. The Wizard has minimum fields to be filled. Just select worksheet that receives consolidated data and check the worksheets whose contents should be merged. That's all. All other work is done by excel diff tool xlCompare. Complete the Wizard to get the results.
Get your worksheets consolidated!
As you see in a few clicks you are getting the consolidated worksheet. If you receive invoices, part lists, price lists or other tables splitted into smaller parts - xlCompare is a
best excel file compare tool
to automate your work and increase your productivity.
xlCompare is an Ultimate Tool for Excel File Comparison
xlCompare Space on Quora!
We've created this space to publish useful information about xlCompare and discussing various tips and tricks. Post your question in this space to share it with community.
We will be happy to see you in the list of our followers and contributors!
xlCompare will save your time and increase productivity!
Armed with this
excel diff
tool you will have following benefits:
This article on Quora clearly describes the advantages you are getting.
We give you more than excel spreadsheet comparison tool – we give you
effectiveness
.
There are online solutions that works with xlsx and csv files and checks Excel files for difference in values. Why do I need this xlsx diff tool? In the article below we've started this discussion.
We will be happy if you decide to share your feedback with us or with community on the Quora service.
Excelファイルを比較する
엑셀 파일 비교
excel对比工具
Excel-Dateien auf Unterschiede vergleichen