Let's imagine another situation – you need to select data, which should be inserted into your worksheet.
In this case automatic merge command is not applicable.
We will merge these lists with auto parts manually.
Again, drop file into Excel Compare window. Now we are using Portrait orientation, to have rows on the same level.
In the left panel we select MINE worksheet Sheet1. It will receive the data and on the right side – Sheet2. Rows from the Sheet2 will be copied into target sheet.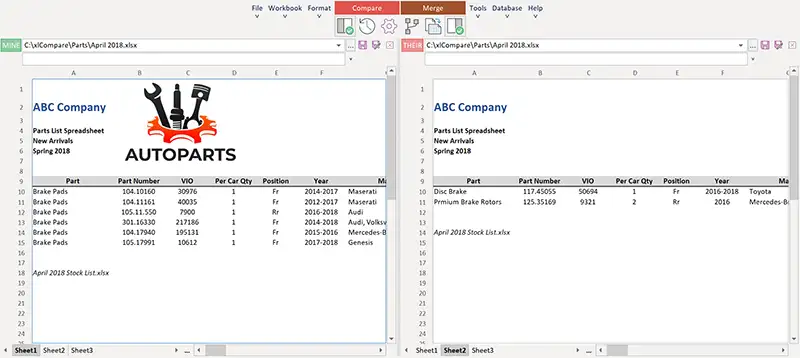 Use Compare button on the Main Window. It opens Comparison Wizard. In the Comparison Wizard we select pairs of worksheets to be compared.

This example is relatively simple – we have one pair of worksheets: (Sheet1, Sheet2).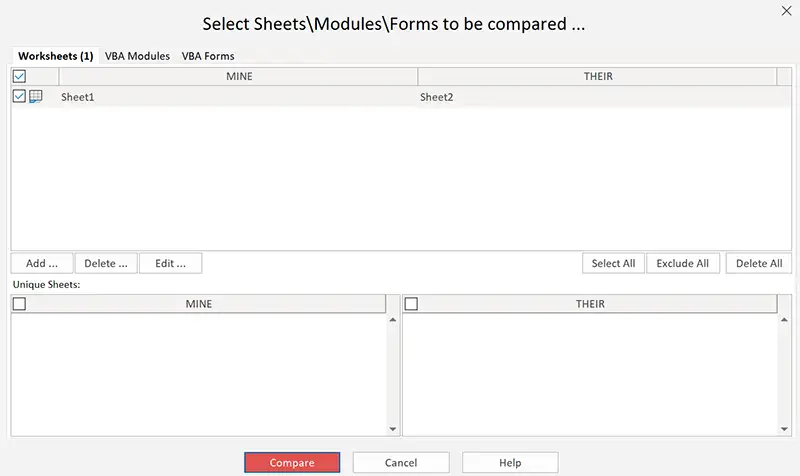 Now press Compare button on the bottom of the Wizard to see color coded difference between worksheets.
This is Comparison Report. We will use it to merge cells between worksheets.