How to activate xlCompare on your computer
After your order is received, our server IMMEDIATE sends you an e-mail with license information and activation instructions.
Step-by-Step activation instruction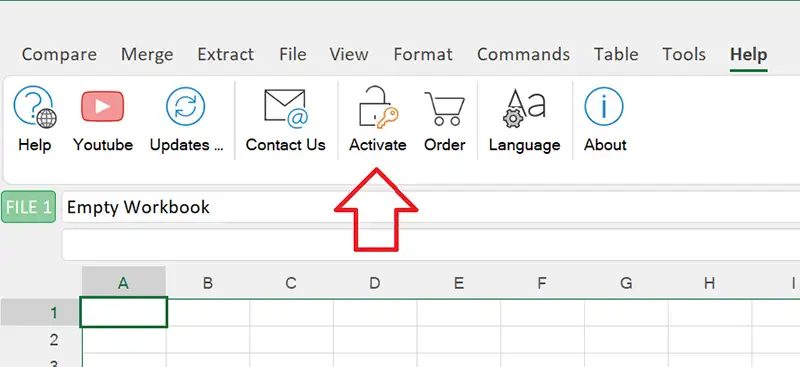 Open Activation Window
Select Help item on the Ribbon, and then select Activate command.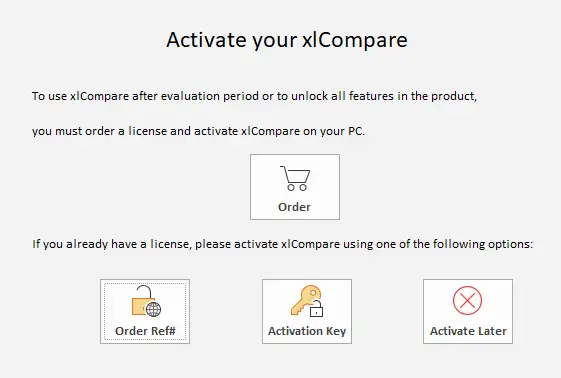 Use your Order Ref#
If you've ordered
xlCompare
- you should have your Order Ref#. Select the first button to activate the software online.
Activate With Key
In the case that your on-line activation doesn't work, use this method.
Preferred method - on-line activation: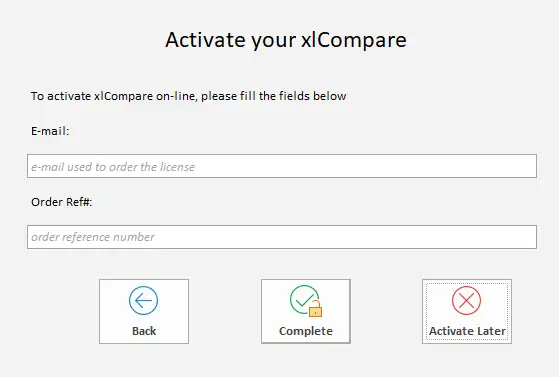 Enter your e-mail
Enter e-mail used to order xlCompare into the first field.
Enter Order Ref#
Enter the Order Reference Number (you should receive it by e-mail after purchase), into the second field.
Use the Complete Button
Press Complete and xlCompare will connect to our website and perform the activation.
If your connection with activation server doesn't work: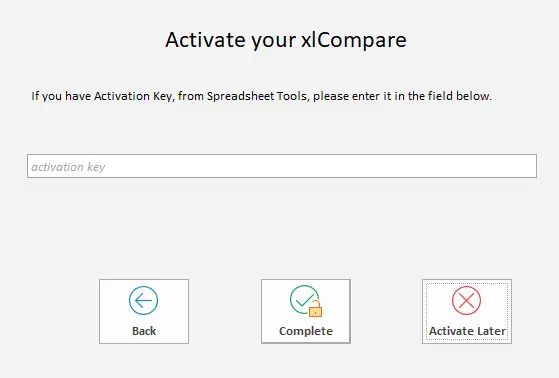 Login to your Account
After receiving your Order, we create an account for you in the Spreadsheet Tools Customer Area.
Create a Key
On the Activation page in your account, enter your Computer Name and create an Activation Key.
Paste it into this form
Paste Activation Key into
xlCompare
and press Complete. That's all you need to do in order to complete the activation.
Get the Confirmation from xlCompare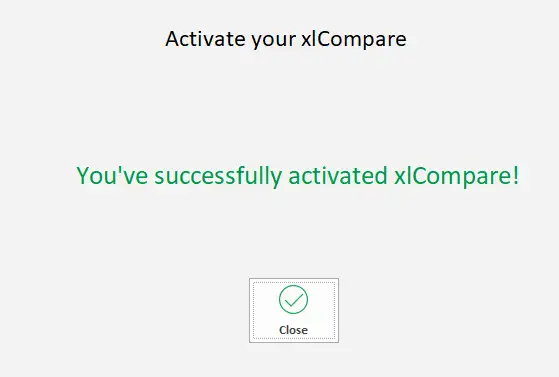 Success!
After successful activation you should get this message from xlCompare.